Let's get personal!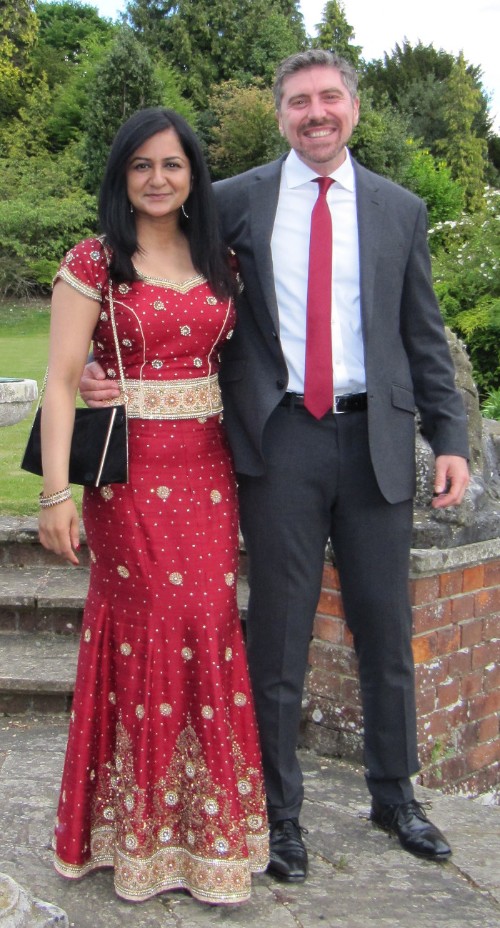 Hello! I'm Mauro Iannicelli and I am married to Janet.

We are a Catholic couple in love with Jesus Christ and in love with one another.

We help Catholic parishes and groups in the tasks of evangelisation and formation. We do so especially by running Bible courses and delivering catechesis.

We are experienced in what we do. I myself trained in the seminary for four years in London, prior to discerning my calling to Holy Marriage.

We have called our ministry of Evangelisation "Come & See". These are the words Jesus spoke to Andrew and one of his companions (Jn 1:39) to invite them to follow him into discipleship!


Mauro introduces himself...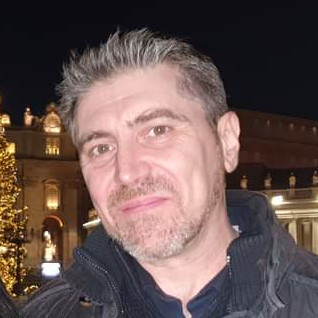 I am an Italian from Rome. Despite being from the Holy City, I spent my twenties being quite far from the Church.

About 20 years ago, the Lord in his unfathomable mercy chose to disclose to me that Pearl of Infinite Value, namely the relationship with Him.

I moved to London for work in 2006 and after a 13 years career in IT as a Software Developer, I decided to leave my then employer JP Morgan Investment Bank to serve the greatest of all masters – The Lord!

Feeling great admiration and attraction for the Catholic Priesthood, I decided to test my calling. I spent four years as a seminarian for the Diocese of Westminster, but the Lord gradually revealed to me he had different plans for me.

I left the seminary in 2016 and the Lord brought my future spouse into my life - my precious Janet, whom I married in July 2019.

My passion is for all things Catholic! After spending many years studying and growing in my faith, the Lord gradually made clear that he had given me a charism for teaching the faith.

I am passionate about implementing models of parish evangelisation & formation. Throughout the last 10 years, I have run courses (especially Bible studies) and given talks in various settings. I have left the IT industry and am now in full time ministry of parish evangelisation and formation.
Janet introduces herself...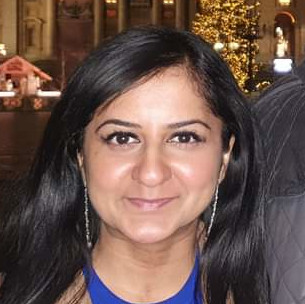 I am a Catholic British Indian raised in London. Like Mauro, I fell away from the Church during my twenties but had a huge Sacramental Conversion through the Mission of Youth 2000.

Since University, I have worked full-time in both Investment Banking Operations & now Finance. However, after my huge conversion I always knew that my heart lies in ministry working for the Lord!

I served the Lord whilst being a Trustee of Youth 2000 from 2009 - 2015. My role also included fundraising for the mission which enabled me to run Black Tie fundraisers for over 150 guests - my passion was put into practice! It was also a way to move in my charisms of Administration, Hospitality & Pastoring!

During my vocational discernment, I visited many lay & religious communities but I knew my calling was for marriage! After praying for my vocation for just over 20 years, the Lord honoured my prayer & brought Mauro into my life for the Sacrament of Marriage in 2019 - he is certainly a Gift from the Lord & an answer to prayer!

After much discernment, in January 2021 I joined Come & See Ministries to work alongside Mauro in full-time lay ministry.
What running the Come & See ministry entails
Vision & Strategy
Discerning the will of God and setting the right priorities to do it is possibly the most important aspect of running an evangelisation ministry.
Product Development
We have a passion to see people growing in their faith in Christ, so we strive to put together good quality courses and events to nourish both the heart and the mind of our guests.
Course Teaching
A good quality course must be accompanied by a good quality delivery! The message must be not only informational, but transformational.
PA & Administration
Attention to detail, ability with numbers, speed of execution, kindness as unspoken rule and diplomacy are needed in this role.
'Prayer Warriors' Ministry
"Work as if it all depended solely on you, but pray as if it depended solely on God." We are aware how holiness, together with every evangelisation endeavour, ultimately depends upon God's Grace and how prayer is the main vessel to receive it.
Proof-Reading, Editing and Counselling
Everyone in a team needs a sounding board, people with wisdom and experience able to double check the material which has been put together, or even the decisions regarding where the ministry should go.
IT Hardware & Software Management & Development
This concerns the smooth running of the various aspect of the IT infrastructure. Networking solutions, databases, productivity and collaboration tools, programming languages, web development etc.
Video Production & Live Streaming
This is a new and growing aspect of the ministry. It requires the ability to use video editing software to put together captivating videos, together with live streaming software to deliver teaching sessions online.
Public Relations & Networking
The social aspect is key within our evangelisation ministry. We love to organise events to bring people together - in small or large numbers - with the twofold aim of building up each other for God's Kingdom while having a great time together. In other words, we love authentic Christian friendship!